Alternate Wyll Revamped - Deva Edition
This is a massive overhaul to ArunnyE's "Alternate Wyll Origin Appearance" mod aka the "White Wyll" mod.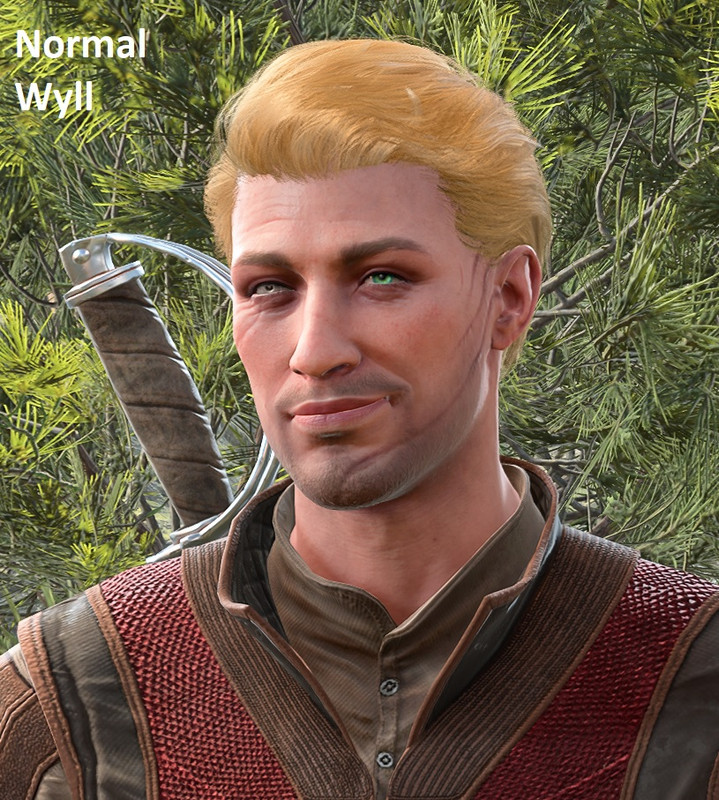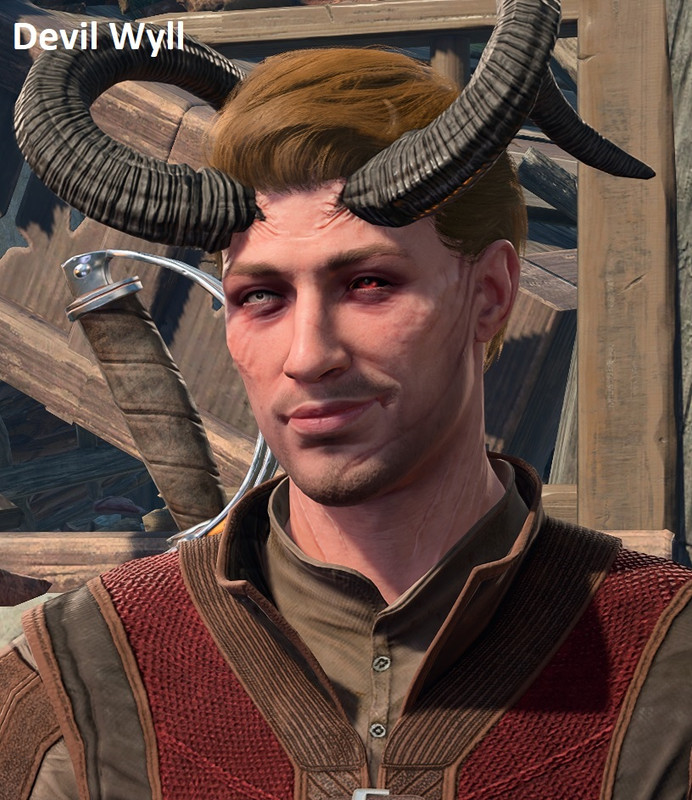 Hotfix 2.2.0
Fixed Level of Depth Issue with regular Wyll.
Hotfix v2.1.1
Thinned Ravengard's upper lip
Version 2.1 Changelog
Ravengard's head model has been changed!
Ravengard now has green eyes
Ravengard's portrait has been changed to match.
Ravengard appears correctly in cinematics
Version 2.0 Changelog
Wyll's portrait has now changed to reflect his new looks! This works ingame, in character creation screen and turn based combat. IMPORTANT: In-game portrait will only show up correctly after level up.
Wyll's father's skin tone now matches.
Wyll's appearance is now correct in all cinematics
The mod no longer overrides the "Loomspun" hair preset.
The "override" you see in BG3 manager is now purely override of Wyll's portrait. All other characters and assets are unaffected.
List of Improvements (v1.0)
Wyll and his devil variant now correctly has the stone eye.
Devil Wyll now has horns.
Wyll's face no longer disappears when you zoom out.
Removed redundant files.
Installation can now be performed using BG3 Mod Manager. It is still considered an override but will install in the normal way.
Installation
Two options:
Option 1:
Use Bg3 Mod Manager - Recommended if you have other mods that alter character appearances. (may require Mod Fixer - will test this out at some point)
Option 2:
Unzip the mod, and drop the .pak file to AppData/Local/Larian Studios/Baldur's Gate 3/Mods
For GOG Version
1. Extract the mod. And drop the .pak file in "C:\Users\"Username"\AppData\Local\Larian Studios\Baldur's Gate 3\Mods"
2. Install BG3 Mod manager
3. Open the application, Drag the mod you want right to left, then "save order" through the "file" tab.
If you are having trouble open in notepad: C:\Users\"Username"\AppData\Local\Larian Studios\Baldur's Gate 3\PlayerProfiles\Public\modsettings.lsx
Check it has "Alternate_Wyll_Revamped" in it.
To do
Create an original head for Wyll instead of stealing the Deva head.
Fix awkward lip movements during to cutscenes. I think if I just mold Wyll's original head, this should be fixed
Make Ravengard's lips look less feminine.
Buy me a Coffee/Beer?
If you like my mods and would like to show some appreciation,
Leave an updoot!
(care, watermelon, thanks, and agree). And here are some other ways to show your appreciation.
BTC (Native Segwit)
bc1q3y3wp3fhsd0khs2qw40v930f8s5nmqn7c7pv09
ETH
0xe1ba9f00F2319F505edC40b42DBC99231BB3234F