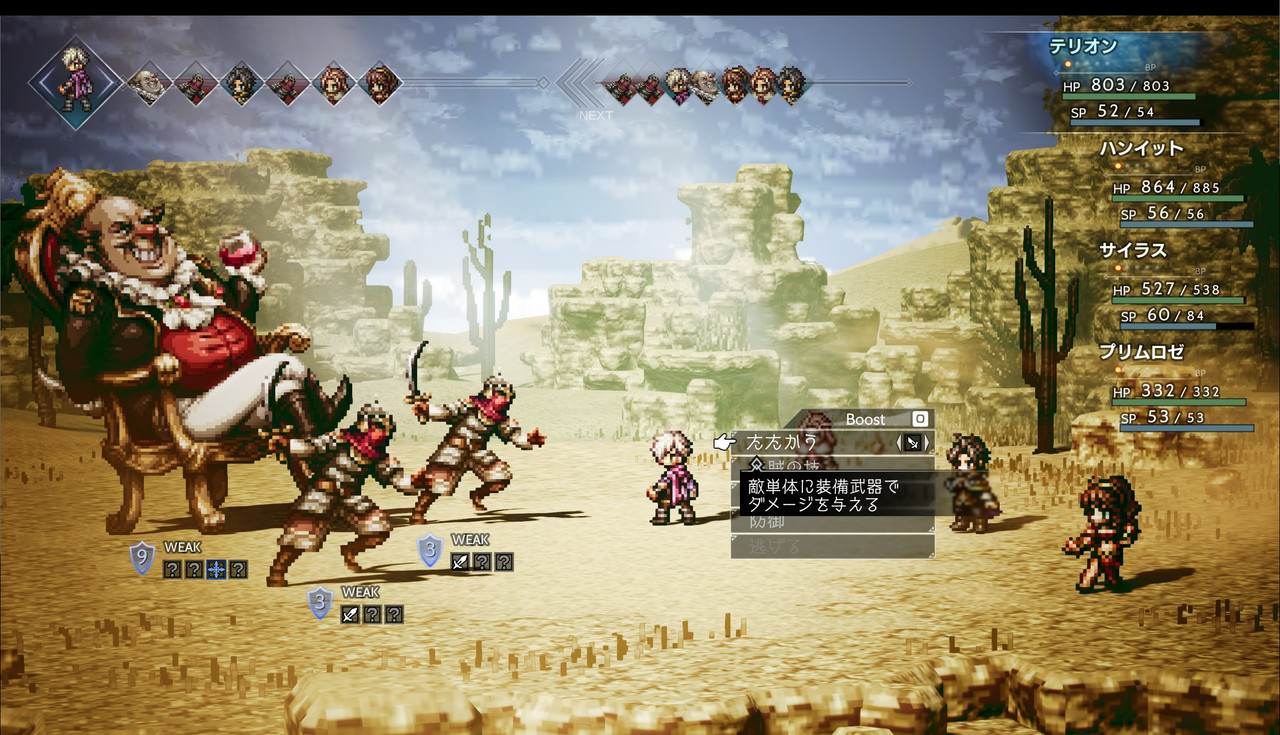 Watching my brother-in-law play the sequel inspired me to give this a shot. I'm using the above-linked Hard Mode mod to keep things interesting for myself as the game mainly consists of JRPG combat and story cutscenes. I would have tried the Journey's End mod but it would have changed the game so drastically that I would not have been able to meaningfully discuss it with my bro-in-law or anyone else. I linked it anyway in case someone else wants to give it a shot.
Long-winded impressions:
I've just recruited Primrose, bringing me to 7/8 of the cast, and my most-used party members are around level 15. My plan is to go pick up the last PC and then see what areas I can handle. Most of the prologue bosses have been pretty tough for me so far so I don't think I'm going to be able to push the recommended area levels much. I've yet to buy a single piece of equipment from a shop because I'm extremely miserly. I've been able to get by with equipment stolen (some of which is quite good) and found, but probably things would be slightly easier if I stopped being a jew. Looking forward to see how the rest of the game holds up.